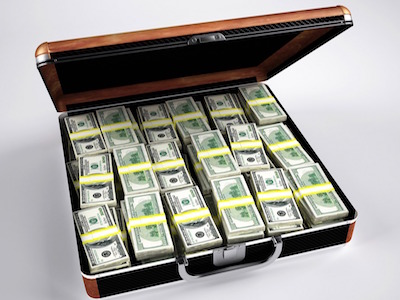 Sarepta Therapeutics is selling its Rare Pediatric Disease Priority Review Voucher to Gilead Sciences for $125 million. This is close to only about half of what the voucher was going for in recent years ($245-$300M).
Sarepta obtained the voucher for the approval of Exondys 51 (eteplirsen) for the treatment of Duchenne muscular dystrophy (DMD) in September.
According
to Sarepta's CEO Ed Kaye, the $125 million will go towards "the rapid advancement of our follow-on exon skipping candidates and next generation RNA targeted antisense platform."
Gilead seems to be good at bargaining. In
2014
, they bought a priority review voucher for the same amount, $125M from Knight Therapeutics.
Although, vouchers have been placed at a higher price in recent years. In 2015, Abbvie
bought
a voucher for $350 million from United Therapeutics.
About the Priority Review Voucher
The Priority Review Voucher program was introduced to encourage companies to develop drugs for rare pediatric conditions or neglected tropical diseases. If the company's drug gets approved for a pediatric or neglected tropical disease, the FDA can give them a voucher that they can then use for future drug applications. A priority review designation by the FDA means the drug will be reviewed in 6 months instead of the standard 10 months. And the vouchers can be applied to ANY future drug application by the company. Normally, a priority review designation would only be given to a drug that is for a 'serious condition' and has demonstrated 'the potential to be a significant improvement in safety and effectiveness'.